The Pathfinder Roleplaying Game puts you in the role of a brave adventurer fighting to survive in a world beset by magic and evil!
Take on the role of a canny fighter hacking through enemies with an enchanted sword, a powerful sorceress blessed with magic by the hint of demon blood in her veins, a wise cleric of gods benevolent or malign, a witty rogue ready to defuse even the deadliest of traps, or any of countless other heroes. The only limit is your imagination!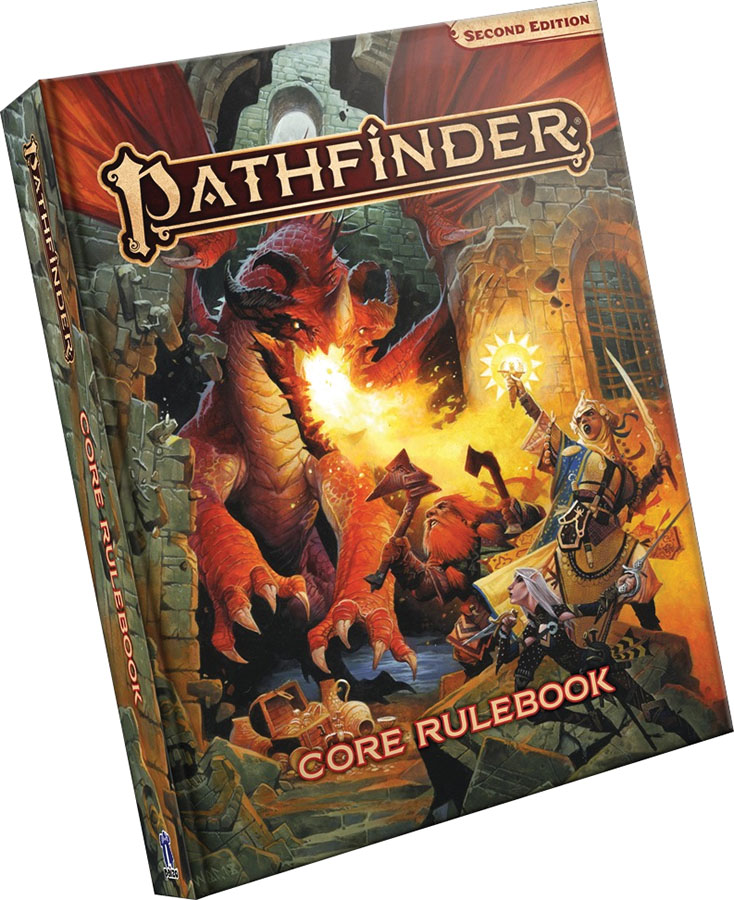 Pathfinder Society meets at OEJ every Saturday at 11:30am!
Pathfinder Society has its own organizational structure where you can RSVP for events and sign up to GM! Check out RVA's Pathfinder calendar of events on their warhorn page!